You've toured the museums of London, paid tribute to the Beatles in Liverpool, and walked the hallowed halls of Oxford's famous university—but if major cities are all you've seen of England, you're missing out. For a slower pace of life and an up-close glimpse of rural life, you'll want to visit the following English villages that haven't yet been spoiled by tourism.
From fishing hamlets in Cornwall to traditional market towns in North Yorkshire, these are some of the most beautiful villages in England, featuring cobblestone streets, quaint churches, and cozy pubs—but not motorcoaches and crowds.
Painswick, Gloucestershire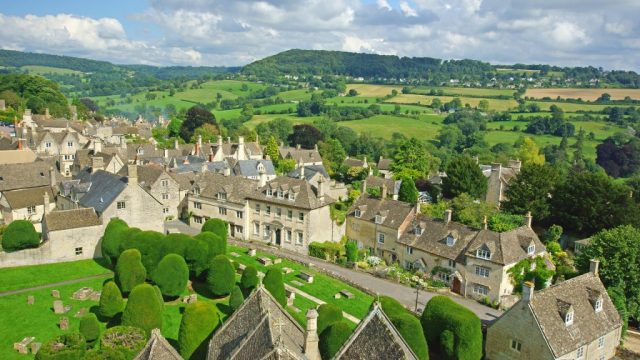 The Cotswolds region is ground zero for picture-perfect English villages, but some of them feel overly touristy. That's not a problem in Painswick, a quiet hilltop village with charming narrow streets and relatively few international visitors. Don't miss a stop in the colorful Painswick Rococo Garden, originally designed in the 1740s. There are also plenty of lovely walks in the area.
Where to stay: Located in the heart of the village with rooms overlooking the Cotswold hills, The Painswick is the most elegant spot in town.
Polperro, Cornwall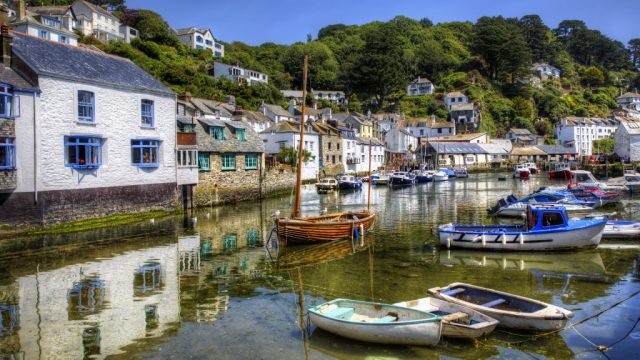 Once a fishing village (and shelter for smugglers), Polperro is now a popular summer holiday spot—but it's maintained its unspoiled charm. Walk the footpaths along the coast on either side of the harbor to soak up the salt air and discover uncrowded beaches, or stay in town to explore its art galleries and shops. You'll find tasty, fresh seafood on menus around town.
Where to stay: With just 12 rooms, Penryn House is a cozy lodging spot within walking distance of Polperro's pubs, shops, and restaurants.
Kettlewell, North Yorkshire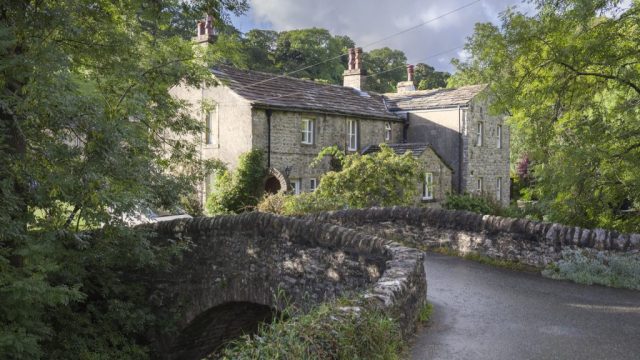 Kettlewell is an ideal base for walking and hiking in Yorkshire Dales National Park, but it's also a beautiful village in its own right, with welcoming pubs and quaint stone cottages. The most popular time to visit is in August for the annual Scarecrow Festival, when the community comes together to hunt for whimsically themed scarecrows hidden around town.
Where to stay: The Pennycroft Guest House draws raves from past guests for its comfy beds and warm hospitality.
Rye, East Sussex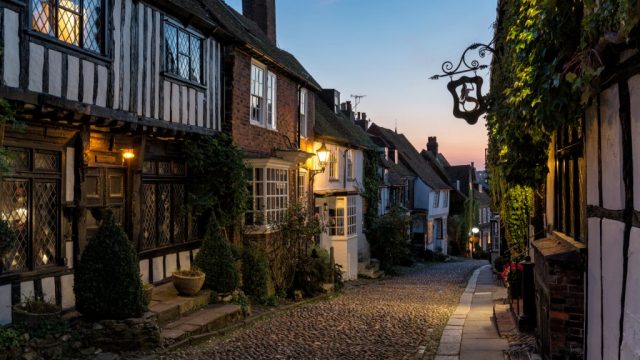 With its quiet cobblestone streets and well-preserved medieval and Tudor buildings, Rye is the type of English village where it feels like time simply stopped centuries ago. One of the greatest pleasures in Rye is simply walking around and taking photos, but you can also visit a 13th-century castle and browse local art galleries. Don't miss a stop in St. Mary's Parish Church, where you can climb the tower for views over the surrounding countryside.
Where to stay: Individually designed rooms at The George in Rye feature quirky touches like antique mirrors, built-in bookshelves, and colorful vintage wallpaper. The hotel has been in its current High Street location since 1719.
Robin Hood's Bay, North Yorkshire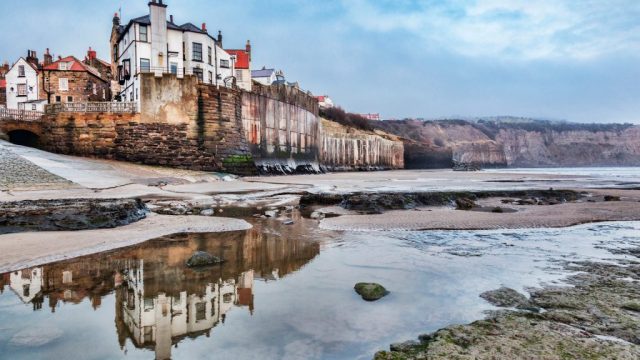 If you love wandering on foot, you'll appreciate this beautiful English village overlooking the North Sea. Leave your vehicle in the parking lot at the top of the main street and head downhill to stroll along the coastal path, rummage through shops and galleries, or visit the clean sandy beach—where you might even find a fossil or two. You can also learn about the town's seafaring and smuggling history at the Robin Hood's Bay Museum. Despite the name, Robin Hood's Bay has no known affiliation with the famous outlaw, and the origins of the moniker remain a local mystery.
Where to stay: The Raven House Bed & Breakfast offers a comfortable home away from home with sweeping sea views and homemade breakfast.
Stamford, Lincolnshire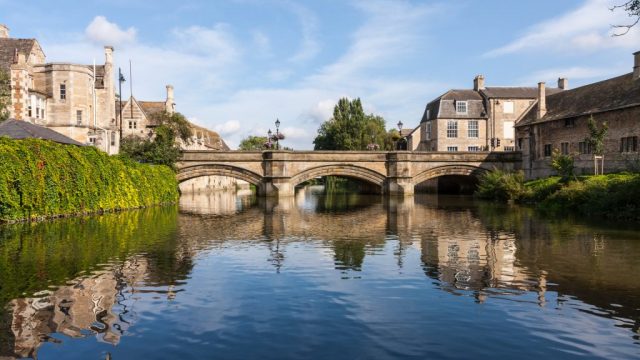 If this elegant Georgian town looks familiar, it might be because it was used as a filming set for the 2005 film adaptation of Pride and Prejudice with Keira Knightley. You can easily spend a day wandering among its well-preserved churches, shops, and pubs, which overlook the Welland River. Also worth seeing is Burghley House, a grand Elizabethan estate just a few minutes' drive from downtown.
Where to stay: The William Cecil at Stamford is located on the grounds of the Burghley Estate but still within easy walking distance of Stamford's main attractions.
Turville, Buckinghamshire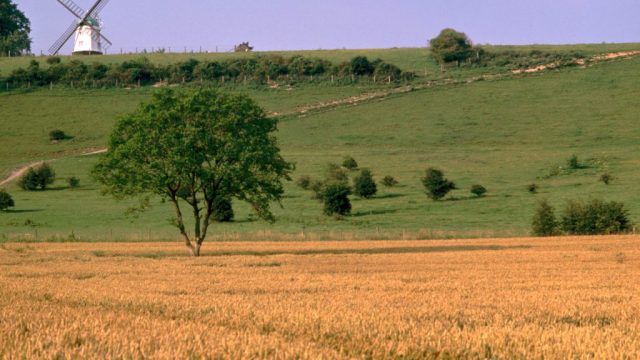 With just 100 inhabitants, the tiny English village of Turville offers a quiet break from the London crowds. It's less than 90 minutes from the English capital, and worth a quick detour en route to Oxford. Stroll up to Cobstone Windmill for views of the village; have lunch at The Bull and Butcher, a traditional pub; and visit St. Mary the Virgin Church, which served as the featured church in the 1990s British sitcom The Vicar of Dibley.
Where to stay: Turville is so small that it doesn't have any hotels of its own, but you can stay overnight just a few miles away at the Row Barge Inn, a traditional B&B in Henley-on-Thames.
Helmsley, North Yorkshire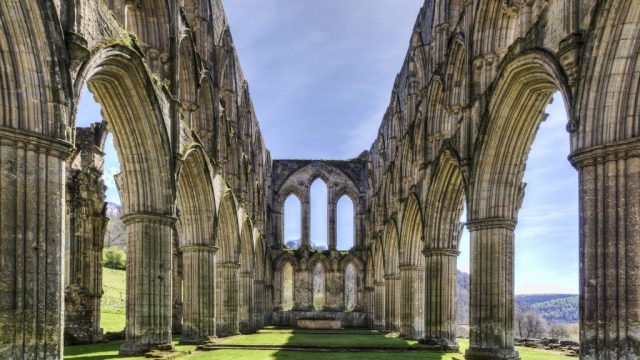 This beautiful English village features historic stone buildings, a peaceful walled garden, and a square where you can check out a traditional market every Friday—all in the shadow of medieval castle ruins. Love wildlife? Pay a visit to the National Centre for Birds of Prey, where you can have hands-on experiences with hawks, falcons, and owls. Also nearby are the rolling hills of North York Moors National Park.
Where to stay: The 45-room Black Swan Hotel has been hosting travelers for more than 500 years. Rooms have garden or market square views.
Hawkshead, Cumbria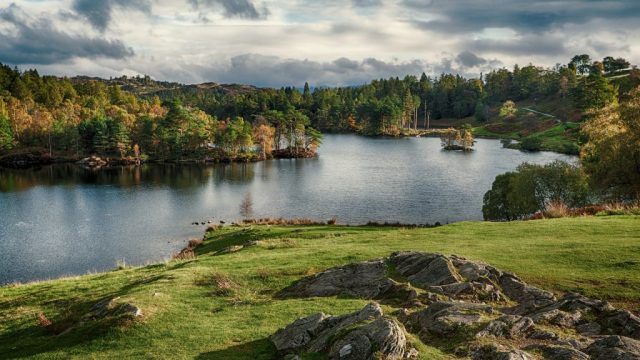 It's almost impossible to find hidden gems in England's popular Lake District, but Hawkshead hasn't yet been spoiled by the tourist hordes. Because cars aren't allowed within the village, visitors can enjoy its whitewashed buildings, cobblestone streets, and medieval square the same way locals have for centuries. Stop by the grammar school where poet William Wordsworth studied, and see drawings by children's author Beatrix Potter at the gallery named after her in town.
Where to stay: A flower-filled courtyard welcomes you into Ivy Guest House, a Georgian building with a half-dozen cozy rooms. The hosts serve a full English breakfast each morning.
Beaulieu, Hampshire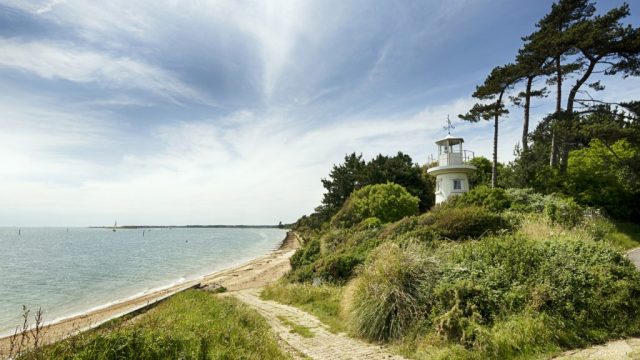 A cluster of historic buildings overlooking the scenic Beaulieu River, this beautiful English village dates back to the 13th century. The area's main attraction is the Beaulieu Estate, home to the National Motor Museum, a collection of nearly 285 classic vehicles. Also on the estate grounds are the Palace House (a Victorian mansion) and Beaulieu Abbey. But you'll want to leave plenty of time to stroll the streets of the village, browse its shops, and wander along its riverside path.
Where to stay: The Montagu Arms Hotel oozes with Old World charm, from its classic English gardens to its conservatory serving afternoon tea. Upgraded rooms include lavish four-poster beds.
Mousehole, Cornwall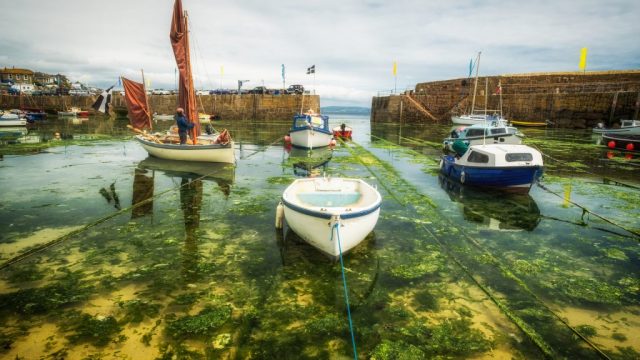 Just a few miles down the coast from the better-known town of Penzance, Mousehole (pronounced "Mowzel") is one of Cornwall's prettiest seaside villages, with stone buildings overlooking a harbor filled with sailboats and fishing boats. The most popular times to visit are summer, when you can relax on the sandy beach, and the period from mid-December through early January, when the harbor is decked out in twinkling holiday lights.
Where to stay: Thanks to its bustling pub and convenient location, The Ship Inn is the center of the action in Mousehole. Many of its eight rooms overlook the harbor.